North Thorburn
Complementing the Thorburn Lake property, North Thorburn is located 1 kilometre northeast of Thorburn Lake and 12 kilometres northeast of the Cigar Lake mine along the same geological trend. With the Cigar Lake mine haul road running along the western edge of the property, North Thorburn has excellent infrastructure and can be easily accessed year round. The property is almost unexplored, with no previous drilling completed within the current claim boundary. Given the relatively shallow unconformity depth (250-300 metres), close proximity to several uranium mines and deposits and similar geophysical setting as Cigar Lake, several target areas require follow-up exploration.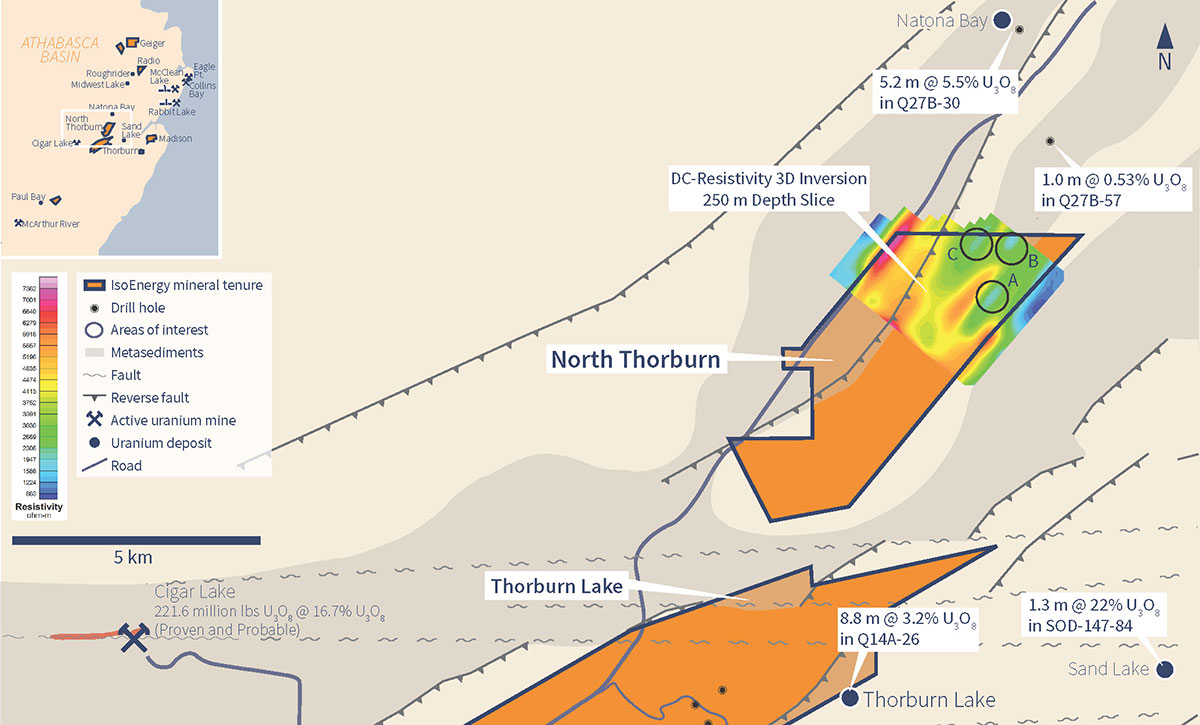 North Thorburn Property Geology and Key Features
IsoEnergy completed a total of 50 line-kilometres of DC-Resistivity geophysical surveying in October and November, 2016. The survey was designed to locate drill targets (resistivity low anomalies) along interpreted fault structures at the north end of the property, where previous geophysical surveys had indicated the presence of prospective metasedimentary rock types. Four zones of low resistivity are evident in the 3D inversion models in the western and northeast parts of the survey area. Each of these coincides with interpreted structures from previous geophysical surveys and each represents multiple drill targets.
Email Signup
Sign up for the latest news and updates