Projects Overview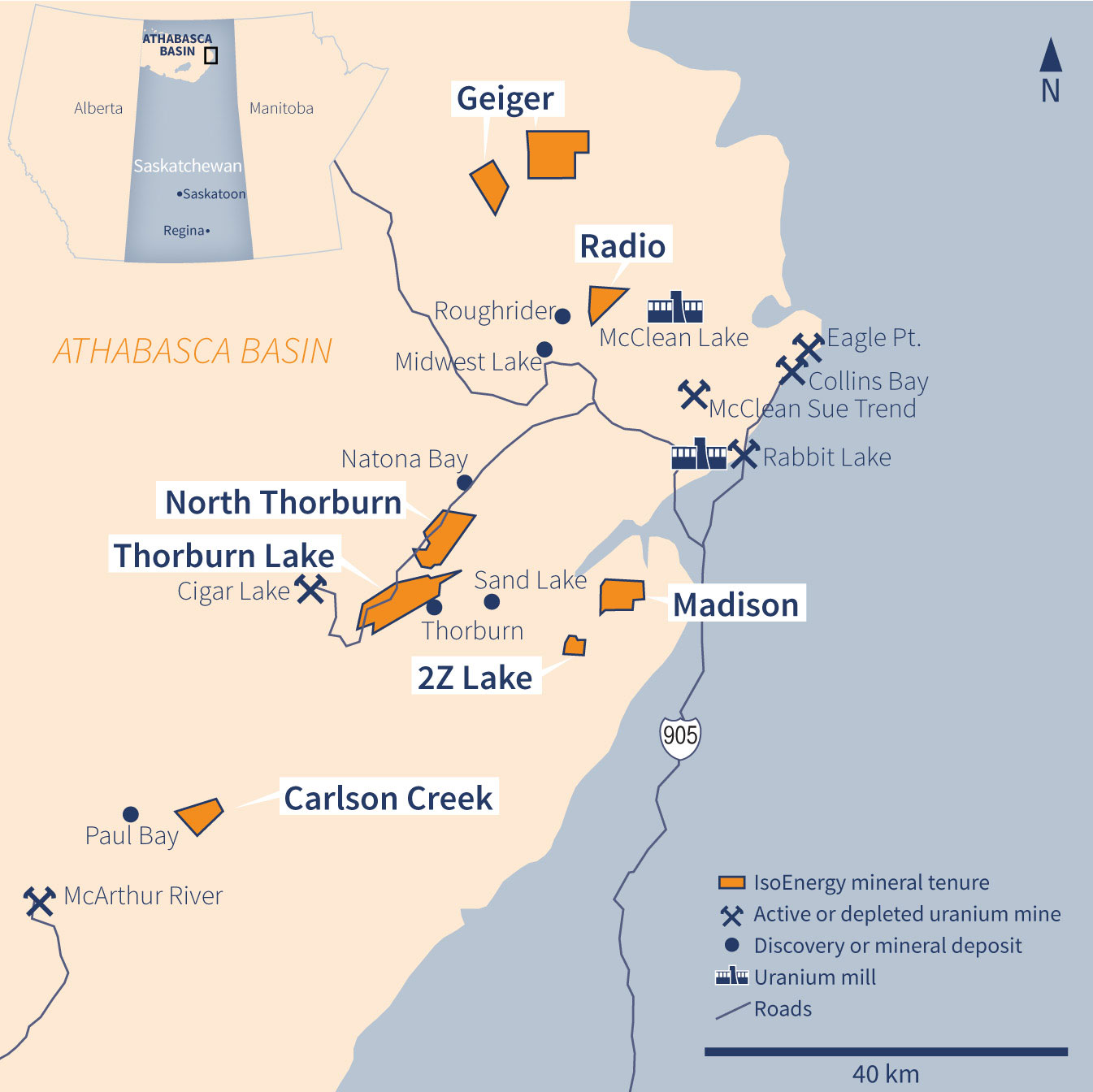 IsoEnergy holds seven strategically located and prospective assets in the eastern Athabasca Basin including a 100%-interest in the newly acquired Geiger property. Geiger hosts high grade basement hosted uranium mineralization up to 2.74% U3O8 over 1.2 metres and is located within 20 kilometres of the McClean Lake uranium mill.
In addition to Geiger, the Company holds a 100% interest in the Thorburn Lake project which is located 7 kilometers east of Cameco's Cigar Lake mine. Thorburn Lake contains several geological features that are important for uranium exploration, including the presence of graphitic metasediments, large structures, hydrothermal alteration and elevated uranium and uranium pathfinder geochemistry. Uranium has been intersected on the property, including 0.6 metres of 0.43% U3O8 in drill hole DDH-11-05a in basement rocks immediately below the sub-Athabasca unconformity.
IsoEnergy also holds a 100%-interest in the Radio project. Radio is located 2 kilometres east (and along strike) of Rio Tinto's Roughrider uranium deposit. Exploration drilling by IsoEnergy in 2016 and 2017 has located a large zone of strong clay alteration with locally elevated uranium geochemistry in basement rocks along the southern boundary of the property.
Email Signup
Sign up for the latest news and updates