Larocque East
Larocque East is 100% owned by IsoEnergy and is located in the prolific Eastern Athabasca Basin of Saskatchewan. Discovered in 2018 on the Larocque East property, the Hurricane zone is a recent discovery of high-grade uranium.
Highlights
The Hurricane zone now measures 575m long, 75m across, and up to 11m thick

Within the overall Hurricane zone footprint, recent drilling on the western end has intersected a zone of very strong uranium mineralization that is at least 100m long

Highlights from the zone of very strong uranium mineralization include:

Drill hole LE20-53 - 11.7% U3O8 over 10.5m, including 40.4% U3O8 over 3.0m
Drill hole LE20-52 - 22.7% U3O8 over 7.5m, including 67.2% U3O8 over 2.5m
Drill hole LE20-51 - 14.5% U3O8 over 7.5m, including 30.9% U3O8 over 3.5m
Drill Hole LE20-40 - 20.5% U3O8 over 4.0m, including 53.8% U3O8 over 1.5m
Drill Hole LE20-34 - 33.9% U3O8 over 8.5m, including 57.1% U3O8 over 5.0m
Drill Hole LE20-32A - 19.6% U3O8 over 8.5m, including 63.6% U3O8 over 2.5m

Several areas have excellent potential for expansion
Larocque East Property
The Larocque East property, home of the newly discovered Hurricane zone, consists of 31 mineral claims totaling 15,878 hectares. It was recently purchased in May, 2018 and subsequently expanded through staking. The unencumbered property is owned 100% by IsoEnergy. Larocque East is located 35 kilometres northwest of Orano Canada's McClean Lake uranium mine and mill and is immediately adjacent to, but not quite contiguous with, the north end of IsoEnergy's recently expanded Geiger property.
The property covers a 15-kilometre-long northeast extension of the Larocque Lake conductor system; a trend of graphitic metasedimentary basement rocks that is associated with significant uranium mineralization in several occurrences to the southwest of the Larocque East property. The closest of these are the Larocque Lake and Larocque North zones, which are located 6.5 kilometres and 0.4 kilometres, respectively, to the southwest of the western Larocque East property boundary. Drilling at the Larocque Lake zone has returned historic intersections of up to 29.9% U3O8 over 7.0 metres in drill hole Q22-040. Drilling at the Larocque North zone has returned intersections of up to 2.05% U3O8 over 0.8 metres in drill hole Q22-16. Like the nearby Geiger property, Larocque East is located adjacent to the Wollaston-Mudjatik transition zone - a major crustal suture related to most of the major uranium deposits in the eastern Athabasca Basin. Importantly, the sandstone cover is thin, ranging between 140 metres and 330 metres in previous drilling. A total of 23 historical drill holes have been completed on the property along approximately 22 kilometres of graphitic conductors. Five historical drill holes have intersected weak uranium mineralization on the Larocque East property to date, including drill holes KER-07 (0.12% U3O8 over 0.1 metre) and KER-11 (0.06% U3O8 over 0.5 metre) near the western property boundary, within the general vicinity of 2018 discovery drill hole LE18-01A.
Hurricane Zone
Discovery (July 2018)
The Hurricane zone was discovered by drill hole LE18-01A, IsoEnergy's first ever drill hole at Larocque East and the final drill hole of an 8-hole summer drilling program that included 7 drill holes at the Geiger property. Drill hole LE18-01A intersected a broad, 8.5-metre-long interval of elevated radioactivity averaging 1.26% U3O8 and includes a higher-grade subinterval of 3.58% U3O8 over 2.5 metres. Within the higher-grade subinterval is a zone of off-scale radioactivity (>15,000 cps on an SRAT SPP2 scintillometer (the "SPP2")) that averages 6.45% U3O8 over 1.0 metre.
Winter 2019 Drilling
The first follow-up drilling program was completed in the winter (January to March) drilling season of 2019. The program was very successful with 11 of 12 drill holes intersecting significant uranium mineralization. Highlights include:
LE19-02: 3.5m @ 10.4% U3O8,
LE19-03: 3.0m @ 2.7% U3O8, 2.3% Ni,
LE19-06: 4.0m @ 3.8% U3O8,
LE19-09: 4.5m @ 4.2% U3O8, 1.1% Ni, 0.8% Co
LE19-12: 8.5m @ 3.2% U3O8 and 2.1% Ni
Following the winter drilling campaign, the Hurricane zone was open for expansion on most sections, open along-strike in both directions, and measured 150 metres long, 40 metres across and up to 10 metres thick. Continued expansion drilling was clearly warranted.
Summer 2019 Drilling
Drilling resumed in the summer of 2019 with a 17 drill hole campaign designed primarily to evaluate the potential for expansion along-strike to the east of the winter drilling. This program was also successful, with the best intersection to date being obtained from drill hole LE19-16A (7.0m @ 5.4% U3O8, 0.7% Ni and 0.1% Co). Drill holes LE19-18 (3.0m @ 1.5% U3O8) and LE19-18C1 (5.0m @ 1.2% U3O8) successfully extended high-grade uranium mineralization 100 metres to the east.
This was followed by a large, 250m further step-out to the historical drill hole KER-07 section. Weak uranium mineralization in drill hole LE19-22 successfully extended the Hurricane zone footprint to 500 metres long. A 40-metre gap on-section between drill holes LE19-22 and KER-07 may contain significant uranium mineralization.
The next large step-out section 200m along-strike to the east was begun with drill hole LE19-26. This drill hole remains the only drill hole on the section. Intended to be a stratigraphic drill hole angled beneath the Hurricane zone target area, LE19-26 encountered a thick zone of sandstone alteration and structure characterized by elevated trace element geochemistry and radioactivity. All of this occurs well north of the expected trace of the Hurricane zone. The drill hole is located on the western edge of a prominent basement DC-resistivity low anomaly that extends to the east for several kilometres, likely indicating the presence of highly graphitic basement rocks – the preferred host for uranium deposits in the Athabasca basin.
Winter 2020 Drilling
A program of 10,322m of core drilling in 24 drill holes was completed in March with two drills. One drill rig concentrated on the western end of the Hurricane zone footprint, expanding the mineralization west to the property boundary. A second drill rig began evaluating the potential for additional uranium mineralization well to the east (200m to 1,600m) of the Hurricane zone footprint. Both of these efforts were successful.
Western Hurricane Zone Expansion
All 14 drill holes completed at the western extension of the Hurricane zone were mineralized. Further, a new zone of very strong uranium mineralization characterized by very high-grade mineralization over thick intervals was intersected in several drill holes. The best example is drill hole LE20-34, which intersected 33.9% U3O8 over 8.5m, including 57.1% U3O8 over 5.0m. All five of the westernmost sections are open for expansion to the north and/or to the south.
Eastern Potential
Drilling to the east of the Hurricane zone evaluated the western portion of a 5km long basement conductive zone mapped by the 2019 DC-resistivity survey. Strongly graphitic basement gneisses hosting brittle faulting were intersected in all of the widely spaced reconnaissance drill holes completed up to 1.6km east of the Hurricane zone during the winter program. Several of these drill holes also intersected significant sandstone alteration with elevated sandstone uranium geochemistry and/or illitic sandstone.
Summer 2020 Drilling
The summer drill program consisted of 9,578 metres in 24 drill holes and was completed in October 2020. The summer 2020 drilling program was successful, with many outstanding intersections obtained as the footprint expanded, including:
LE20-76: 7.5m @ 38.8% U308, including 3.5m @ 74.0% U3O8
LE20-72: 6.0m @ 6.2% U308, including 1.5m @ 20.7% U3O8
LE20-68: 11.0m @ 6.9% U308, including 1.5m @ 49.3% U3O8
LE20-64: 5.0m @ 48.8% U308 including 4.0m @ 57.5% U3O8
LE20-62: 4.5m @ 6.2% U308 including 2.5m @ 11.1% U3O8
LE20-57: 10.0m @ 11.7% U308 including 2.5m @ 46.0% U3O8
LE20-54: 9.0m @ 12.8% U308 including 4.0m @ 27.1% U3O8
The three westernmost sections remain open for expansion after the summer/fall drilling program. Thick intersections of uranium mineralization are present in the most southerly holes on each of these sections, including drill hole LE20-77 on the 4460E section, which intersected 8.0m @ 2.6% U3O8.
Figure 1 – Larocque East Property Location Map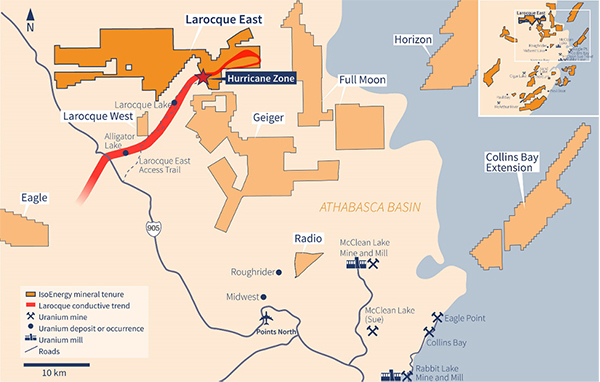 Figure 2 – Larocque East Property Highlights Map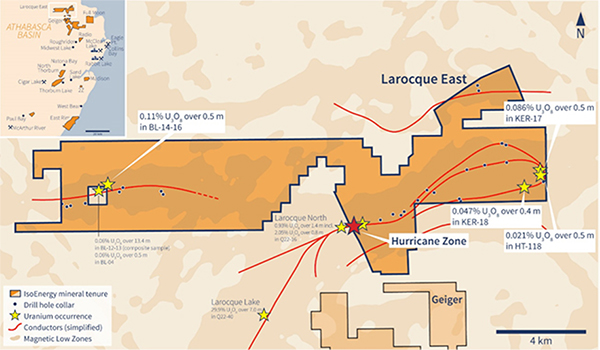 Figure 3 – Western Hurricane Zone Drill Hole Location Map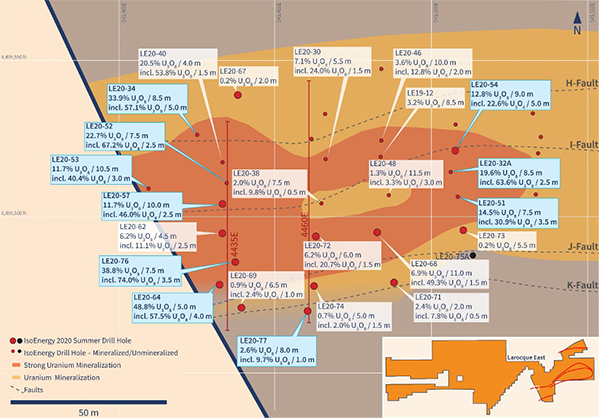 Figure 4 – Cross Section 4435E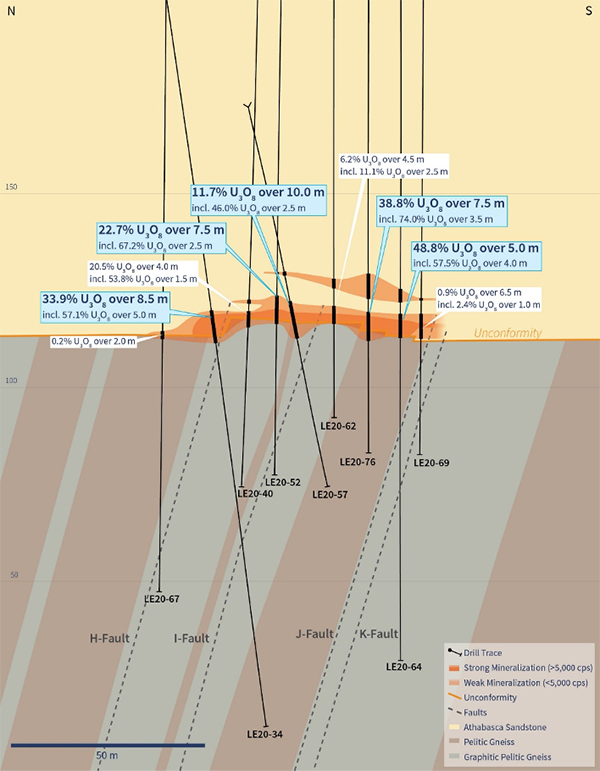 Figure 5 – Other Larocque East Exploration Target Areas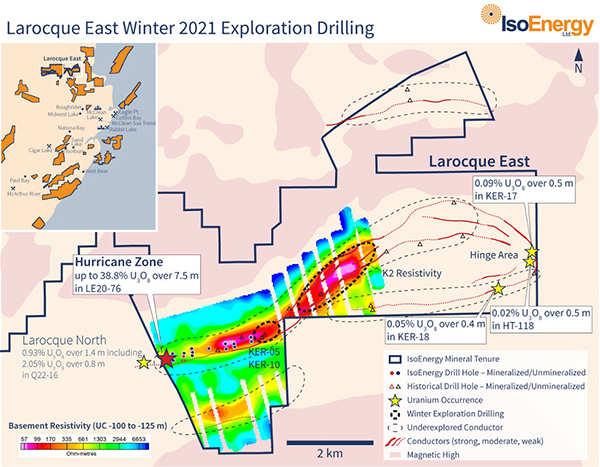 Figure 6 – Athabasca Basin Deposit Depths

Figure 7 – LE20-76 Core Photo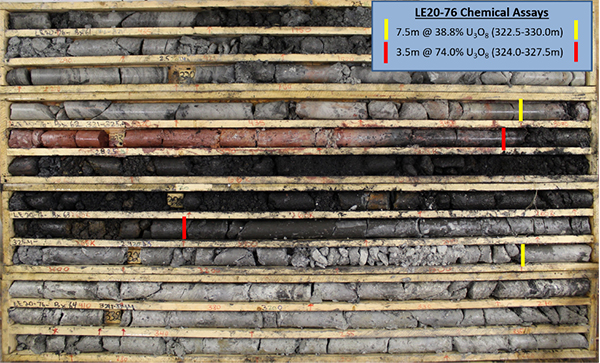 Email Signup
Sign up for the latest news and updates